What is Gap Insurance?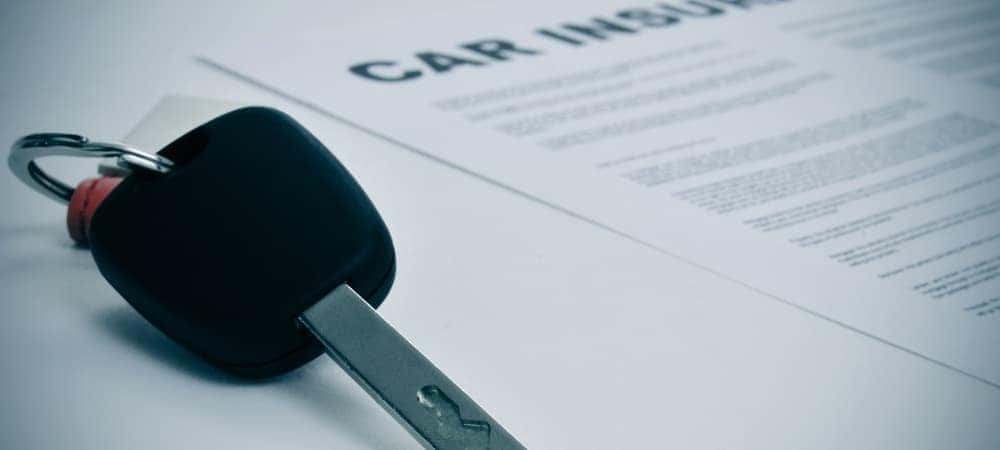 When you purchase a new car from Principle INFINITI of Boerne, that means you will have the opportunity to look over various choices in terms of financing and insuring your vehicle. One of the most common optional insurance coverage plans is gap insurance. So, what exactly does gap insurance do? It was designed to cover the gap between the amount owed on the car and the true cash value of it at the time of an accident. We'll go over what exactly this type of auto insurance covers, and how it can benefit your San Antonio-area drives.
What Does Gap Insurance Cover?
Gap insurance covers multiple issues that relate to your car. One thing New Braunfels drivers should consider, however, is that it's meant to cover the damage to your car, and not property or bodily injuries. Here is what gap insurance does, and does not, cover:
Gap Insurance Covers

Accident
Acts of nature (tornado, hurricane, flood, etc.)
Fire
Theft
Vandalism
Gap Insurance Does NOT Cover

Death
Deductible (though some gap insurance policies allow this)
Engine failures and other mechanical repairs/malfunctions
Extended warranties
Gap insurance is meant to cover the total loss in the event of an accident. Gap insurance is an optional coverage, but it's worth talking about with your insurance company.
Do I Need Gap Insurance?
The short answer is no. Though, when you're buying a new car and browsing the financing options and insurance plans, you should consider getting gap insurance. This optional insurance is extremely helpful if your dealership offers a plan that includes deductible coverage. Gap insurance gives you peace of mind and helps save money in the unfortunate event that an accident occurs. Speak with our financing team to learn more about purchasing gap insurance.
Explore Your Insurance and Finance Options at Principle INFINITI of Boerne
Whether you're looking to purchase a new SUV or crossover or have just started the search, it helps to have the knowledge about various insurance plans available. Make sure you know what's needed, and what you want, before buying a car. The right coverage not only saves you time down the road, but you will also save money. Visit us today in Boerne, or contact us online and we'll be happy to answer any questions you have whether it's about insurance, bad credit car loans, or replacing the battery in your key fob.
Learn More at Principle INFINITI of Boerne
INFINITI of Mobile Receives Prestigious Award of Excellence We're proud to announce that INFINITI of Mobile has been recognized as an Award of Excellence winner for the second year in a row. Additionally, our location ranked eleventh in the nation and received the prestigious title of a Circle of Excellence location, an honor of which…

San Antonio are drawn to the popular INFINITI QX80 due to its capability and advanced features. The QX80 is the largest available SUV in the new INFINITI vehicle lineup and it has a pretty impressive towing capacity. Travel the Boerne roads in comfort while safely towing in the 2020 INFINITI QX80, which combines passenger comfort with…

When you're in the market for a reliable, head-turning luxury sedan, consider the 2020 INFINITI Q50 near Fredericksburg at Principle INFINITI of Boerne. If you already have your eyes on this exciting sedan, you are probably wondering about the INFINITI Q50 price. This affordably-priced sedan offers premium features and performance capabilities without breaking the bank. Principle INFINITI of Boerne has your…